51 Side Hustle Ideas Anyone Can Do
Aug 11, 2022
1/3 Americans started a side hustle last year, according to Zapier. Trying and recreate the wheel can be tempting when you're looking to start a business, but these 51 side-hustle ideas below are tried and tested.
If you're looking to start a side hustle, keep reading to see what idea will be best for you.
Online Businesses
1. Social Media Consultant
Did you know you can help companies market themselves on social media? If you have a strong knowledge of the platforms, you can help local businesses with their social accounts. This can range from a few hours a week to a full-time job depending on how big your client list gets.
2. Graphic Designer
If you have graphic design skills, you can start working for companies helping them with their designs for online and offline material. To start sourcing work for this type of business, contact the local marketing agencies in your area and see if they have clients they can subcontract you for work.
3. Content Creator
Content creators can make serious $$$. If you have your own following or can create content online, you will be able to make money for brands by helping them create content for their channels.
4. Copywriter
Are you a wordsmith? If so, picking up some copywriting projects may be lucrative as a side hustle. Start by contacting web design agencies to see if they work with any copywriters currently. If not, you may be on your way to starting a copywriting side hustle.
5. SEO Contractor
Do you know how to help people rank higher on Google? Businesses will pay you anywhere from a few hundred to thousands of dollars per month to do their SEO. You can learn how to get started with SEO on places like HubSpot's blog.
6. Web Design
You can make a few thousand dollars monthly by helping local businesses update their websites with fresh designs. Start by looking around your neighborhood and then searching the businesses you see on Google. If the companies have out-of-date websites, they are prime candidates for you to approach.
7. Photographer
If you're great behind the lens of a camera, then starting a photography business could be a great idea! Local brick-and-mortar businesses will need periodic photography you can assist them with.
8. Content Researcher
Authors and online writers need researchers to help them when they're putting together pieces of writing. Start by contacting authors to see if they need any research assistance.
9. Video Editor
As video continues to increase in popularity, more businesses will need editing services. You could build a healthy side hustle if you know how to work your way around Adobe Premiere.
10. Course Creator
Do you have a skill you're burning to teach the world? If so, then starting an online course can be a way to generate some cash flow. If you search online, you will see courses for anything from baking sourdough bread to dog training. If it's a skill you have, it's billable.
11. Online Coaching (business)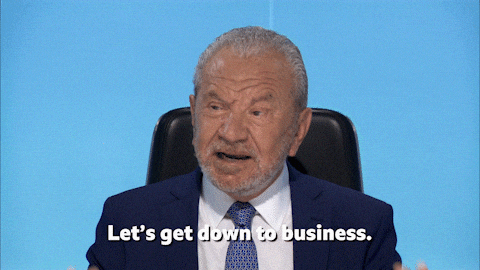 Along the same lines as the course business, you can start an online coaching business if you have a set of skills that others could find useful.
12. Bookkeeper
Bookkeepers can make ~$500/month per business they help. To start with bookkeeping, learn software such as Quickbooks or Freshbooks.
13. Email Marketing Specialist
Ecom brands need to send emails frequently. If you have the skills to set up emails and funnels, your skills will be in demand from companies.
14. Tutor (teach English online)
Teaching English online can be a great way to get some extra cash. This typically pays ~$25/hour and allows for schedule flexibility as you help people worldwide learn English.
15. Create a YouTube Channel
Creating a YouTube channel is a grind but can have great rewards. If you start a channel and commit to one video per week, you can (i) build an audience and (ii) income over time.
16. Create content on social media for brands
Brands are starved for UGC (User Generated Content). Start by creating videos of products you have around your house, and then contact brands to see if they want to use your video as an ad for a fee.
17. Dropshipping - Amazon
Amazon allows you to set up a dropshipping business. This is where you buy a product from a supplier and then resell it on Amazon. The item is shipped directly from the supplier to your end customer.
18. Flip goods on Facebook Marketplace
Facebook marketplace is a great spot to find underpriced items you can resell on the platform for more money.
19. Start a blog
Pick a niche you're passionate about and create a blog on the topic! It may take a few years, but a blog about one of your passions can have a lot of paths to monetization.
20. Affiliate marketing
Affiliate marketing is where you make a commission on selling others' products.
21. Software expert (Consulting)
Learn the ins and outs of a popular software (Salesforce, Hubspot, Etc.) and become a consultant. Companies will pay for you to optimize their software setup.
22. Niche Newsletter
Build an email list and create consistent newsletters. Once you have a consistent audience,, you can sell advertising within your newsletter and products within your emails.
23. Online surveys
Although not a huge moneymaker, taking online surveys while relaxing on the couch can get you anywhere from $5-$30 per survey you complete
24. Resume help
Start a resume-editing/auditing business. Start by offering this to your currently employed network (I know that seems counterintuitive, but they have $$). Unemployed people need resume editing but also need to conserve cash.
Offline Ideas
25. Meal prep
Start a local meal prep company selling prepackaged healthy meals. You can charge $10-$20 per meal you deliver.
26. Custom woodworking
Are you handy with a saw? If so, think about creating a custom woodworking business. One of our first students here at HyClass does this!
27. Bookbinding
You can build a custom book binding business to do as a side hustle. Custom binding can pay upwards of $200 per book.
28. Print on demand
Print-on-demand businesses allow you to create t-shirts, coffee cups, etc., on demand. They are not huge moneymakers, but you can make a few dollars on anything ordered while not carrying any inventory.
29. Cooking class (in person)
Host a cooking class! You can make this a ticketed event if you are skilled in the kitchen.
30. Airbnb experience
Set up an Airbnb experience to show off your city to visiting tourists.
31. Drive Uber/Lyft
This isn't the sexiest side hustle, but it pays. If you have extra time, you can make money by joining a rideshare service.
32. Deliver Food
Services like Instacart allow you to deliver groceries/food to people for a fee.
33. Babysit
One of the classics, but a great way to make money.
34. Dog watching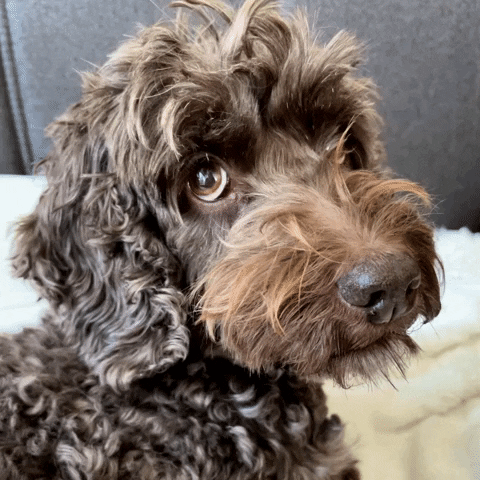 Sign up for a service like Rover and watch doggos for a fee!
35. Lawncare Specialist
You can make some decent money in your spare time by taking care of lawns and landscaping.
36. House cleaning
Sign up for a service like Handy and immediately be open to cleaning opportunities.
37. Car cleaning
Mobile car cleaning is a great side hustle because people pay per car. So if you get good at cleaning, you can knock out a few cars. I recommend contacting businesses as a starting point where you may be able to get a few washes consistently every week.
38. Personal Trainer / Yogi
If you have a passion for fitness or Yoga, consider taking up Personal Training or becoming a Yoga Instructor. These jobs offer flexibility and decent hourly wages.
39. Refurbish + flip furniture
Using sites like Craigslist and Facebook Marketplace, you can find furniture that needs to be refurbished. You can flip these to make some $$$.
40. Mover
If you've got the time, helping people move can be a good-paying side hustle. Although labor jobs aren't sought after, you can make money on each move and through tips.
41. Rent a room out on Airbnb
If your place has an extra bedroom renting it out on Airbnb can be a great way to generate some extra side money.
42. Become a wedding officiant
You can register to become an officiant for ~$75 and start to officiate weddings. You might think this is wild, but one of our instructors does this occasionally.
43. Become a notary
Notaries are needed! Become a public notary and earn money on each document you notarize.
44. Clean windows
Cleaning windows is a side hustle you can do on the weekends with a crew or alone. The summer months are the busiest for this type of work.
45. Become part of a research study
You won't get rich as part of a research study, but you can make some extra cash. Universities and companies often post about research participation and give monetary incentives.
46. Rent out your car
Do you have a luxury vehicle? If so, you can rent it out on apps like Turo.
47. Start a white-label product
Start a coffee or protein bar company from your living room by white labeling a product.
48. Become a secret shopper
Brands will pay you to do secret shopping at their locations and report back on your experience. Search for companies doing this in your area to make some extra money
49. Snow clearing business
If you live where it snows, offering to keep your neighbors' driveways clear of snow can be a great side hustle throughout the winter.
50. Pool care
Become a pool care specialist and tend to those with pools in your area. This side hustle is great because you can build a client list of repeatable businesses.
51. Charging Bird Scooters
You can earn ~$5 per scooter that you collect and charge.
We know there are more ideas, but these should get you well on your way! Be sure to sign up for our Newsletter for emails on growing a business.